Dentist Vernon BC
Who We Are
Dentists Vernon BC
Regehr Family Dental is changing the way you experience dentistry. Our practice focuses on providing high-quality, comprehensive dental services for your whole family. Our practice is open six days a week, giving you more flexibility around your schedule. Book your appointment today, meet our friendly staff, and see why we are Vernon's choice for dental.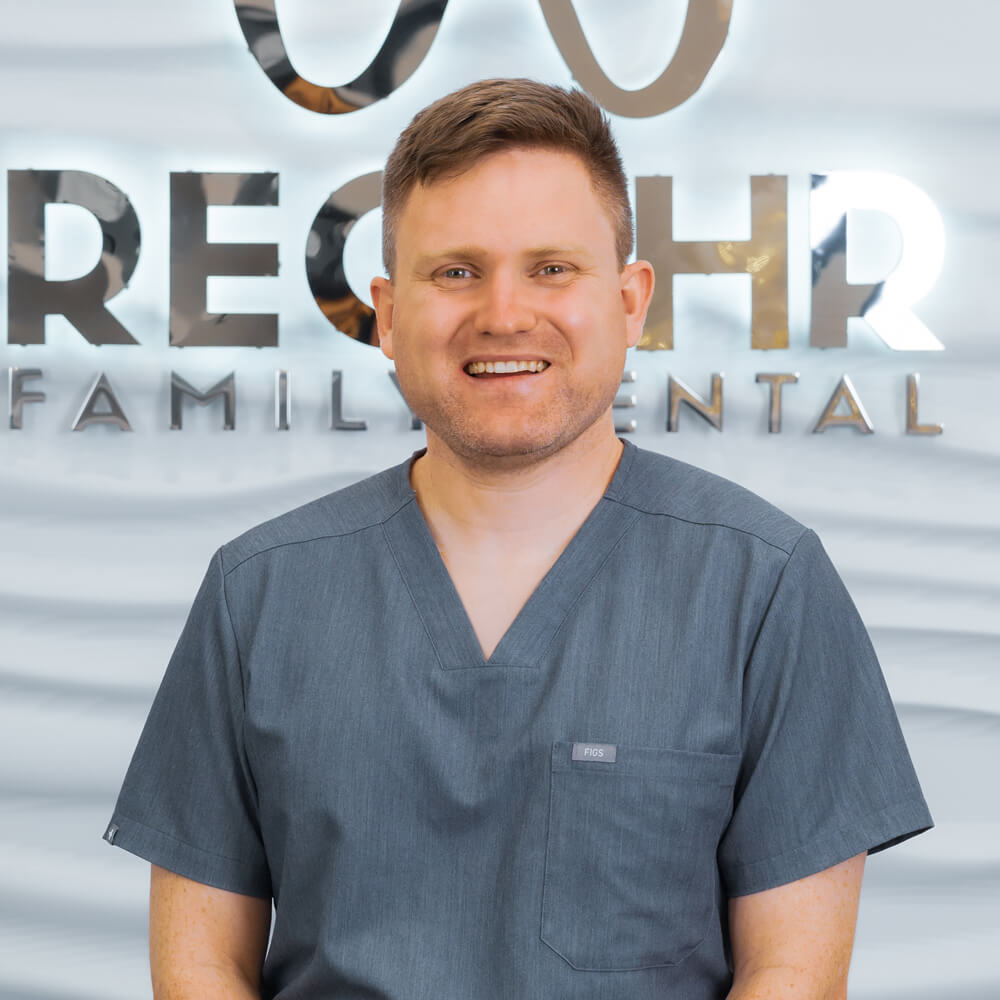 Principal Dentist
---
Dr. Brydan Regehr
---
Brydan was raised in Vernon, BC, and has spent time working in both rural and diverse communities across Manitoba, Saskatchewan, Alberta, and Northern BC.
He is excited to have returned home bringing his skills, dedication, and commitment to his patients in Vernon and surrounding areas. He has built a clinic team that shares his positivity, work ethic, and desire to build a family-oriented practice.
Book Your Appointment
---
Easy payments for new and returning patients alike.
---
Our knowledgeable staff can expertly help you maximize your dental benefits while minimizing your out-of-pocket cost. Need help with your bill? We offer easy and flexible payment options to meet your needs.