Gum recession is caused by several factors, including smoking, genetics, or aggressive brushing. Treatments for gum recession include antimicrobial mouth rinse, surgery, or antibiotics. Unfortunately, gum recession cannot be reversed, but there are methods to prevent further damage. Here are additional details to help you understand gum recession and methods to prevent receding gums.
What Is Gum Recession?
Gum recession occurs when the tissues in your gums are pulled away from your teeth, this is a form of gum disease. When the tissues are pulled away, the roots under your teeth are exposed, making you more vulnerable to cavities. Gum recession can cause your teeth to become more sensitive, even when brushing or eating. Cases of gum recession range from mild to severe and can affect more than one tooth.
How Does Gum Recession Affect People
People of all ages can be affected by gum recession; it is most common in people over 65. Patients are more likely to develop gum recession if they:
Have periodontal disease
Have braces and other orthodontic treatments
Use chewing tobacco
Brush their teeth aggressively
Have a tongue or lip piercing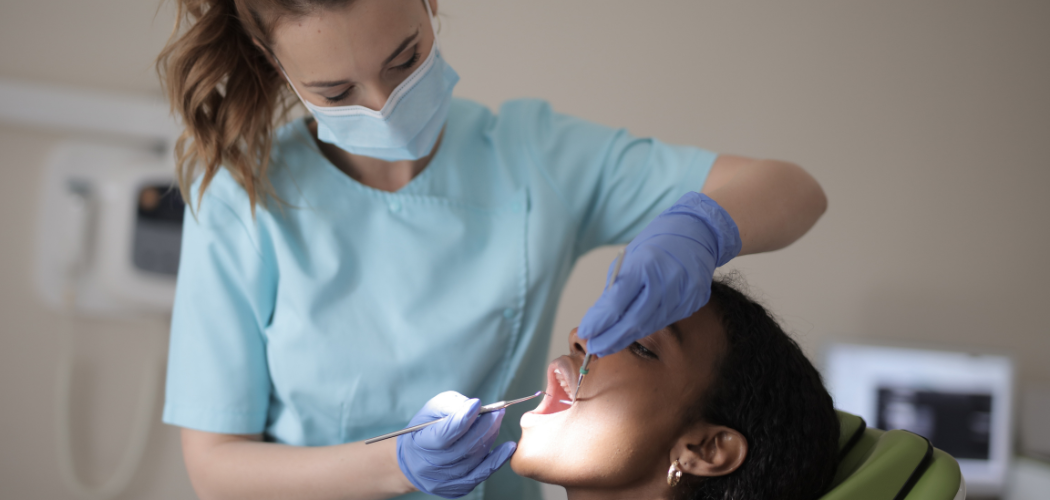 Symptoms Of Gum Recession
It is important to be aware of your gum's health and catch the problem before it becomes severe. Warning signs of gum recession include:
Discomfort or pain near the gum line
Sensitivity to cold or hot
Sensitivity when flossing or brushing your teeth
Pain or discomfort during dental cleanings
If gum recession is left untreated, it can lead to more severe problems such as bone loss, tooth loss, or loose, "wiggly teeth.
Gum Recession Diagnosis
During a routine exam, your dentist can identify the health of your gums and determine if they are receding. They can measure the amount of recession affecting each tooth using a periodontal probe.
Your dentist will also look around each tooth and measure the periodontal pockets to ensure no bone loss has occurred due to the recession. Below are the measurements:
1-3 millimeters: Healthy pocket measurement
4 millimeters: Gingivitis
5 millimeters: Periodontal disease
Treatments For Receding Gums
The treatments for gum recession depend on the condition of your gums. Some cases of receding gums can be improved with nonsurgical treatments; however, in most instances, surgery is required to correct the affected area fully.
Non Surgical Treatments
Non Surgical gum recession treatments include:
Antibiotics: If the cause of the patient's gum recession stems from periodontal disease, your dentist can help you with methods to clean your teeth more effectively. A deeper dental cleaning can be performed to get rid of harmful bacteria.
Dental Bonding: Your dentist may recommend dental bonding; which is camouflaging the affected area with tooth-colored composite resin. Covering the exposed tooth root can make the recession less noticeable and more comfortable.
Orthodontics: A chipped or crooked tooth can cause gum recession. Orthodontics can use methods such as braces to straighten your teeth, promoting the gums to correct themselves.
Gum Recession Surgery
The most predictable and long-lasting treatment is gum grafting. A gum graft replaces the missing gum tissue in the mouth during this procedure. Usually, the graft is taken from the roof of your mouth, but it can also come from a human donor.
After placing the graft in the proper position, it is stitched into place. Your dentist will determine which grafting procedure is the best fit for you. This procedure is minimally invasive.
Taking care of your oral hygiene is essential to your overall health. Untreated problems can lead to a more severe diagnosis. If you are experiencing any symptoms of gum recession, ensure you make a prompt visit to your dentist. Regular appointments can determine the problem before it becomes more damaging. Regehr Family Dental provides comprehensive dental services; visit our website today to learn more.